Need a Math Tutor In Massachusetts?
Do You Need Help With:
Pre-Algebra, Algebra, Geometry, Trigonometry, Pre-Calculus, Calculus, AP Calculus, SAT, ACT, SATII or MCAS?
DBK Math
Works with students individually to prepare them for their classroom math courses
Provides individualized instruction for students in a personalized environment
Prepares students to take standardized tests such as the SAT and MCAS
Helps students strengthen their math skills so that they are more successful and confident in school
Strengthens problem solving strategies and critical thinking skills that will be beneficial for all subjects
About Me
I have been an educator in Massachusetts since 1995. My experience includes ten years of teaching at Lincoln Sudbury Regional High School and five years in Waltham, Newton, Boston and Chelsea. I have also taught abroad in the International school in Israel. I am the co-author of the Barron's MCAS prep book for the 10th grade math exam.
I have tutored individual students throughout my career. I understand individualized education and personalized settings. I tailor lessons to your student's learning styles and needs. I will give your child the tools to succeed.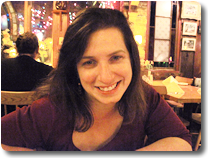 Debra Bieler-Klein